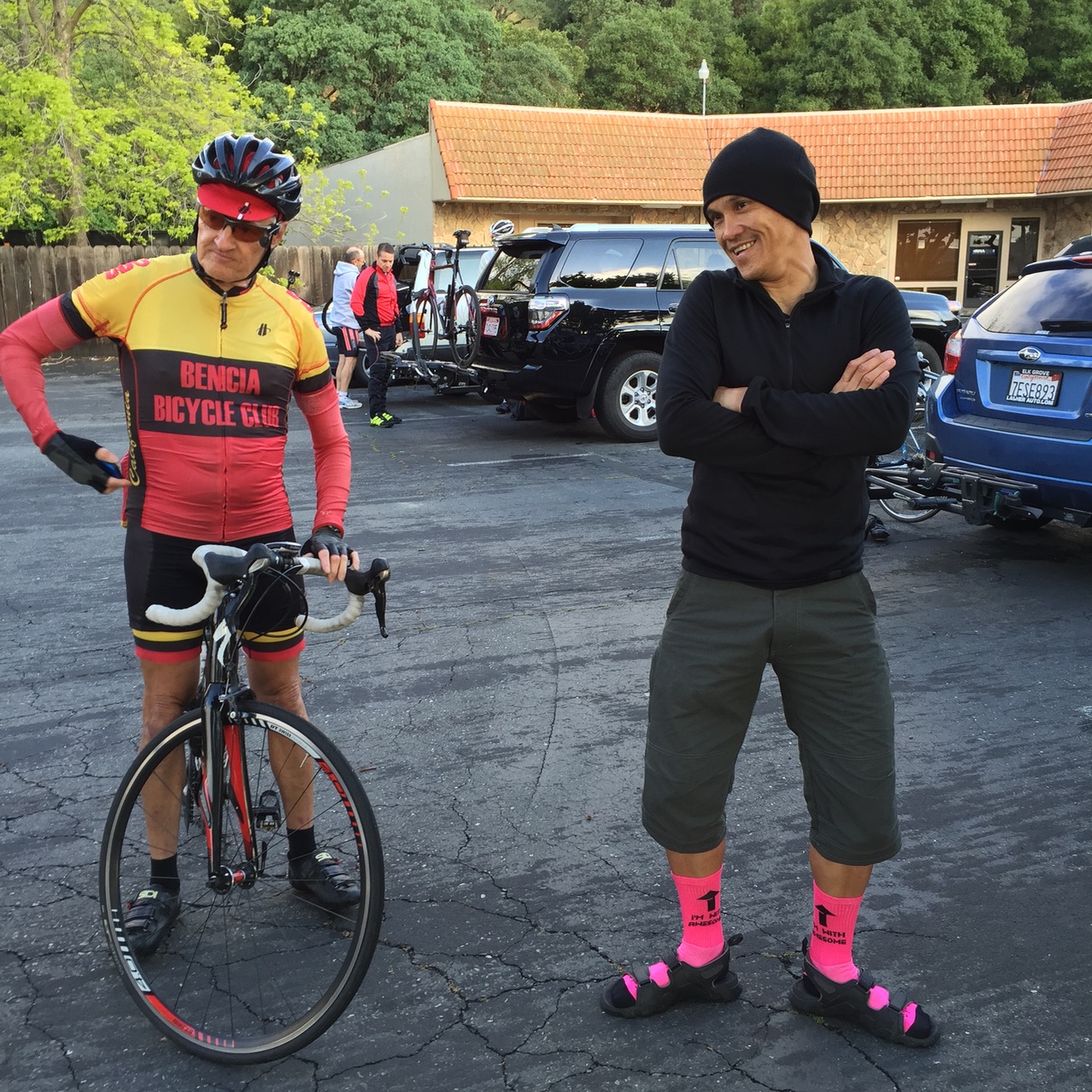 Random cyclists not on our ride, but hey, I took their picture.
Just before Mike D crashes
'Proper' sipping technique
Craig Elstins
Super Duper Steve
We're bad, we're bad!
Starbucks, Martinez
Carquinez Bridge
The Overlook at Crockett
Rafael & Steve
Mike D
Rafael
Shaun
Franklin Canyon descent
Sprint!
I'm going to be caught
Post Franklin Canyon Sprint Recap
Shaun--not to be shaken from Steve's wheel!
Martinez
Mt. Diablo summit
Mount Diablo